Creating a Winning Business Case for Software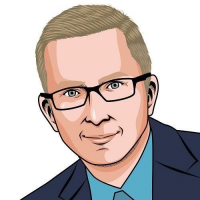 ErnieHumphrey
Administrator
Posts: 41
admin
Here are 10 Tips to building and communicating a winning business case for your CFO:
Building Your Case:
The Problem Statement – CFOs will want to understand the full scope of the problem. What are the exact issues you are trying to address in making the case for the investment of company assets, the consequences of not addressing them, and the urgency in addressing them? 
The Lay of the Land – Define the root cause(s) for your CFO. Identify potholes in your company's landscape which define the need for investing your company's resources to fill them. Detail inherent barriers that may cause delays in terms of people, process and technology. 
Potential Solutions – Notice the plural. You need to offer more than one option to address your issues so your CFO and others you are "winning over" feel as if they have a real say in the company's investment. Provide High-level description of each option with the relative costs and benefits associated. Or, depending on your audience, a simple matrix will suffice. 
Cost-Benefit Analysis – It is critical that you accurately define and quantify the costs and benefits of an investment. You must have clearly defensible methodologies for estimating both costs and benefits including all assumptions and how they drive your numbers. Include all costs that you will incur in making and managing an investment. If you do not do your homework, someone will find a valid reason to torpedo your business case and you will not win approval for your investment proposal.
Communicating Your Business Case Effectively
Know Your Constituency – The audience you need to convince can represent a significant inherent barrier to your success. Conduct a project stakeholder meeting to present your business case to all parties internally who will contribute, be impacted or need to approve your investment project. You need to know your constituents inside and out. Every group has at least one "NO" person who objects to every project. Engage them up-front. Find out what objections they might have and address or deflect them as you are in the process of building your business case. Address all potential objections first thing when delivering your business case. This tactic will disarm naysayers in your audience right out of the gate.
Present with Confidence & Passion – The numbers need to make sense, but how you present them matters. Being confident and presenting with energy shows that the winning approval for the investment really matters to you in addition to benefiting the company. In theory, it should be all about the numbers, but that is not always the case. Politics matter and you need to make the right impression on your audience. 
Clearly define project roles, responsibilities, and establish accountability with each stakeholder at the meeting – Each person needs to understand why they are at your stakeholder meeting and what you expect from them in the scope of the project. Unfortunately, many people do not perform without accountability, so you need to establish a level of personal accountability with each key stakeholder. 
Define clearly how all pieces of the project "fit" and the role that each vested party plays in successful project execution – This is critical to earning "buy in" from your CFO for your investment. It shows that you have done your homework and helps you establish accountability with your constituency. 
Define & Communicate Success- Stress your project benchmarks of success, how you will communicate them on an ongoing basis, and how you will hold yourself accountable for the ROI of your project.
Tagged: