The Rise of the Social CFO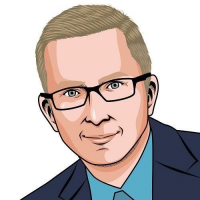 ErnieHumphrey
Administrator
Posts: 41
admin
I believe that a CFO needs to be a "Social CFO" to be successful in today's world.
Here is my list for five soft skills that I feel are important for a Social CFO:
1. Listening – it is truly an art, and listening to an email is an invaluable skill that most people lack
2. Know your Customer (KYC) – the term KYC is not new, but what it really means in today's world has changed dramatically. KYC requires that a company understand what their customers and potential customers want, when they want it, how they want it, why they want it, and what they will want in the future before they even know it.
3. Know Your Team (KYT) – the challenge of having the right talent in the office of the CFO to accomplish all that needs to be done and done in a world-class manner, has never been greater. CFOs need to be able to help recruit and motivate each and every member of their teams.
4. Know Your Colleagues (KYCII) – impacting performance beyond Finance means building mutually beneficial relationships with fellow company leaders. Treat other departments as internal customers
5. Communication & Storytelling Skills – CFOs need to have polished verbal communication skills, and even more polished electronic communication skills (e-mail, social media, chat).
What did I miss on my list?
What are your thoughts?
I have an entire series if blogs focused on the art of being a Social CFO at https://www.stampli.com/blog/social-cfo/.
Tagged: