Collaborating with Sales,Marketing, HR & Ops Leaders as a Social CFO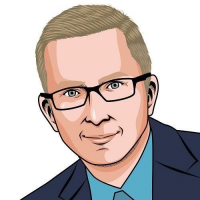 ErnieHumphrey
Administrator
Posts: 41
admin
I wanted to share what I see as 6 pillars of leading across the enterprise as a Social CFO:
1. Change the inherent bias of looking at marketing and sales as overhead and instead as means to drive the bottom line.
The Office of the CFO should measure itself relative to its internal customers and define internal metrics comparable to our success in supporting HR, Sales, and Marketing.
2. Establish clear lines of communication.
Create an open-door policy. Let Marketing, Sales, and HR leaders know that you are available and welcome conversations with them.
3. Invest in knowing Marketing, Sales, HR, and Ops leaders on a personal level.
Take each leader out to lunch. Learn about them and let them get to know you. Building a relationship on the personal level will facilitate in creating more collaboration between your departments. Also, learn what makes your colleagues tick by communicating with those who know them.
4. Ask Ops, HR, Sales & Marketing leaders what Finance can do to make them more successful.
Seek to understand. What are the biggest challenges they face? If they had three wishes in terms of people, process, or technology to help them deliver more value, what would they be?
5. Help Ops, HR, Sales & Marketing leaders define success in each area.
Different functions have different perspectives but all need to be aligned with the overall strategic objectives of the company. Work with each function to make sure they understand their relationship to each other and to finance to define success metrics that will produce business results.
6. Define how Finance can impact sales, marketing, ops and human capital management success with the "Finance" skill set.
Create a culture of data-driven decision making to mitigate decision bias from sales, marketing ops and HR.
Thoughts? What did I miss?
Want more about how to be a Social CFO? Visit the Social CFO Blog Hub at https://www.stampli.com/blog/social-cfo/
Tagged: